Are you searching for a quick and helpful list of Language Arts resources? If so, you're in the right place!
My children and I have personally used the following language arts resources and highly recommend them!
If you want a more in-depth explanation and thorough background for the resources below, hop on over to my post, Language Arts Resources for Homeschooling. The following quick resources list is meant to help cut through overwhelm as you navigate your way through Language Arts.
Let's get started!
here is your Language Arts – Quick Resources List, complete with links to each resource!
Grammar:
Daily Grams (workbook format – available for different ages/grade levels)
Penmanship:
Reading Programs:
All About Reading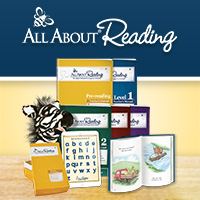 BOB Books
Typing:
Workbooks:
Writing Programs:
Brave Writer
Brave Writer online courses
Institute for Excellence in Writing (IEW)
The Creative Writer: Level One: Five Finger Exercises
Silicon Valley High School (all online, self-paced)
Poetry
Please be sure to look over my Poetry – Quick Resources List for specific poetry suggestions for preschool through high school!
And be sure to check out my other Quick Resources Lists:
There are so many Language Arts resources out there! Let me know if you find any that you're excited about!